Transition Year: Health Insurance Guide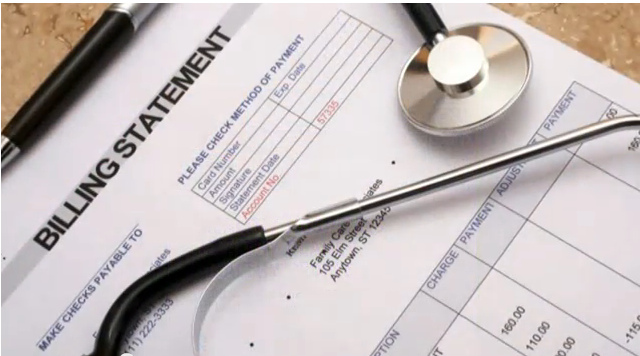 *Author's note – this health insurance guide was started early 2010, and completed in May 2010. It was never published, due to the assumption that President Obama's Healthcare Reform would render most of the information redundant or null. According to the CNN New Network, by the end of 2010, "children up to 26 can stay on their parent's plan."
However, different employers interpreted the bill differently.
For example, the "Young Adult Option,mmmm" provided by NYSHIP (New York State Health Insurance Program) "permits young adults to continue or obtain coverage through a parent's policy until the young adult's 30th birthday." However:
"NYSHIP has elected to provide the Young Adult Option under the new law, and will not be extending the age of dependency for coverage as a dependent under family coverage nor contributing to the cost of coverage for a young adult. Instead, a young adult who meets the eligibility criteria will be able to enroll for individual NYSHIP coverage by paying the full individual premium for the coverage they elect."
In essence, the Young Adult Option plays very similarly to COBRA.
Taking this into consideration – that not everyone would reap the benefits of the Healthcare Reform – it seemed irresponsible not to share the information below, especially if someone could possibly benefit from it.
The transition year is fraught with challenges. Look at learning and obtaining health insurance as one more to overcome – and a crucial one. Not taking the time to do the work, become informed, and obtain suitable coverage, is a decision with disastrous consequences. Especially since all the information is out there; you just have to be willing to go find it.
Below is a brief look at some health insurance options. It primarily addresses the concerns of post-University graduates who are either unemployed or don't qualify for their employer's health insurance.
Disclosures:
The author isn't an expert on the subject of health insurance, health care providers, or HMO's. All information provided is based on personal experiences. Thus, use this guide to supplement your own research. You are responsible for your own decisions.
The crux of information pertain to residents of New York and New Jersey.
This guide assumes you live a fairly healthy lifestyle, without the need for many prescriptions or checkups. Plan according to your needs.
While Still Covered by Your Parent's Health Insurance
Use it or lose it.
Actually, you're going to lose it regardless. Milk it before you do.
Get your doctor visits in – every single one covered by your current plan: your primary care physician, dentist, orthodontist, dermatologist, optometrist, podiatrist, chiropractor. Been putting off getting orthotics for your shoes? Back hurting, but too lazy to check it out? Do so while you're covered.
Getting that clean bill of health is important, especially if you're going to be paying the next time you see the doctor. There's no price tag on your peace of mind, either. The next stage of your life will be tumultuous. Attack it with a sound body and sound mind.
Some employers may require shots (a Tetnus shot, a Tuberculosis Screening, etc.) so look into getting those, too. Not sure if or what kind of shots an employer might ask for? Ask friends who work in a similar industry/company. Check a potential employer's website, or call their HR department.
If you're thinking of doing extended travel, see if your provider covers immunizations. They're expensive: one Twinrix shot (immunization against Hep A and Hep B) costs $68 – and three are required for complete treatment.
Typhoid Fever shot? After consultation fees – over $100.
They aren't cheap. Your parents paid their premiums every month for a reason, so make use of what they bought.
While in School/a Minor
Can you extend your parent's health insurance?
This puts off the headache of researching new plans and finding new doctors, for a little while, at least.
If you want to extend their health insurance, research this option early. Do it yesterday. Once you're booted off their plan, the option might disappear.
Another option is to extend your university's health insurance. These rates are often much lower than private insurance companies. Consult with your university's health services for more details.
On Your Own
Option 1 – Go back to school
If your intent is to delay the real world and all its trappings: health insurance, paying back loans, and dinners that don't consist of happy hour specials, graduate school is an option. Not a great one, especially if you're not sure what you want to do with yourself, but at the very least you can put off these concerns for another couple of years.
Option 2 – Start at Ehealth Insurance
Ehealth Insurance is a good starting point.
Enter your information and get your quote. It'll give you a ball park of how much you can expect to pay, and provides a few options.
Option 3 – Blue Cross Blue Shield
Many freelancers (designers, writers, servers) living in NY and NJ use BCBS. Anecdotal research shows that premium for basic major-medical coverage is around $350, which is usually a cheaper rate than COBRA.
Option 4 – COBRA
COBRA gives you the option to continue receiving your group's health benefits under certain circumstances: loss of a job, graduated from college, reduced hours worked, etc. It's a temporary extension of coverage, but you pay the entire premium (your employer doesn't cover any of it.)
Read the fine print so you know exactly what's covered with COBRA.
Option 5 – Healthy NY
Healthy NY was an initiative started to guarantee all New York residents received affordable health care. There is a list of requirements, so go through it carefully. Here's a brief outline:
Must be a NY state resident
You (or your spouse) must be currently employed or been employed in the last 12 months
You didn't have health insurance for the last 12 months, or lost it due to a specific event, like loss of a job, loss of other coverage, graduated from university, etc.
You aren't eligible for Medicare
Your current monthly gross income must be less than $2,257.* The monthly gross income is measured back three months. What this means is if you apply on June 1st, your monthly income for the months of March, April, and May should not exceed $2,257.*
If you choose a plan with a high deductible, your monthly premiums will cost approximately $175.* Most doctor visits will include a co-pay.
Option 6 – Family Health Plus
Family Health Plus follows the same requirements for Healthy NY, except:
Your currently monthly gross income must be less than $903* – again, this gets dated back three months.
Your resource level (basically, your net worth) cannot exceed $13,800.*
With Family Health Plus, there are no premiums, and most doctor visits won't require a co-pay.
Option 7 – Travel Health Insurance
Footprints Recruiting provides down-and-dirty information on travel health insurance for globe-trotters, along with a few potential providers. Do your research.
What About Dental Plans?
If you feel you should really have dental insurance, do a search for quotes. It's surprisingly affordable, and probably worth the money if your gnashers are a concern. A routine cleaning (no x-rays) costs approximately $70, and dentists recommend two cleanings per year.
Health Care Reform
If the Senate passes President Obama's Health Care Reform, the primary change for those recent graduates is young adults will be able to stay under their parent's insurance until their 26th birthday.
Conclusion
Do your research, and please share what you learn with others. Paying out-of-pocket for a hospital bill could financially cripple anyone, and put them in debt for years. That's something – under no circumstances – anyone should go through.
*exact number subject to change. See Health NY or Family Health Plus for current exact figures.
Photo Credit: Hefty Insurance Services Inc