Internships: Part Three – Scorecard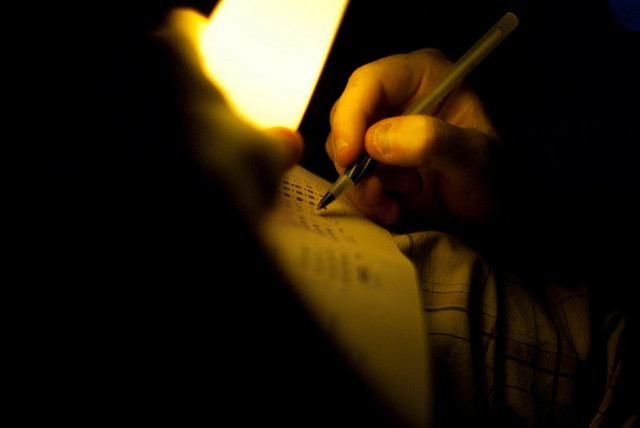 Line 'em up. Knock 'em down.
It's one method in the madness. Probably not a good one: sawed-off shotgun, Super-C Spread Gun, see-what-sticks spaghetti-style method. Like Terry Rossio wrote in the essay, Breaking the Ice, however: "Breaking into the film business is not a problem that resolves itself through a single answer or path. It's a problem that succumbs only to a process, a series of efforts taken over time. And the bitch of it is, you never know which is the right strategy until it pays off.
So you do everything. Whether the odds are with you are not. You do everything."
Get started by subscribing to the UTA Job List. Copy each listing that sparkles, no matter how remote the twinkle. Create an e-mail template that you'll tweak after spending a few minutes researching individual companies. Then start blasting off those cover letters and attached resumes, knocking them out like Rocky Balboa and his never-ending string of sequels.
Take educated guesses at the names of the people who will read the cover letter (based on the company website, or the e-mail address.) There's nothing to lose, so take your poke. Maybe you'll be wrong. Maybe you won't be. But even the poorest guess won't sound more awkward than "To whom it may concern," or "Dear Sir or Madam."
Attach your resume, but include it in the e-mail copy, too. Don't give nobody the chance to give you the lick because of outdated antivirus software. More about the resume: screw chronological order. No one looks at dates, not even a peek. They spend ten seconds glazing over your resume to find something that catches their eye, so help them find it quick.
No need for it to be the most immediate job experience, or one where you learned the most. If it'll seize their attention, raise you out of the pile of resumes on their desk, put it up top. A position related to what you're applying for. A company of similar function, size, or reputation. Hell, any recognizable company, with brand name stats.
At this stage, they're looking for credibility. They want talking points. They want you to take the opportunity to prove you're no crazy. Make it easy.
Pop off the e-mails. Don't spend too much time on any one company. It's a numbers game. Send them then forget them.
While you're waiting for the next batch of openings from the UTA Job List, use your connections to meet with people. Or try foot leather – waltzing through the company doors, seeing if they're looking for interns or unpaid help.
Long shots for sure. But everything seems like a long shot, and "you never know which is the right strategy until it pays off."
Scorecard
Companies applied to: 20
Companies applied on UTA Job List: 18
Interviews through personal contacts: 1
Physical resumes dropped: 3
Days spent looking: 25
Internship position offered: 1
Return to Internships: Part Two – First Interview
Photo Credit: Marc Dennert