What I'm Reading: 8/7/2013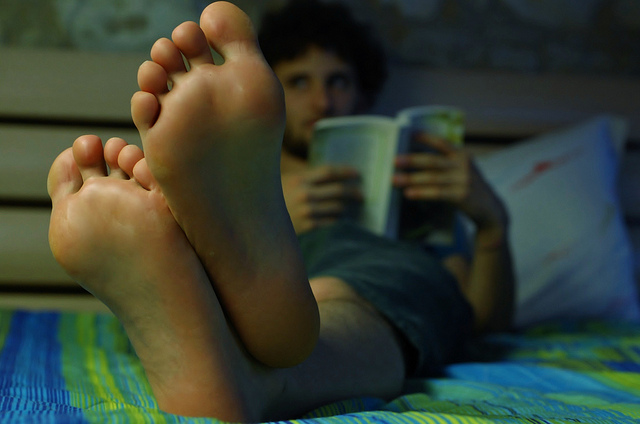 These are highlights of what I read (and watched and listened to) this past week:
Understanding Google | stratēchery by Ben Thompson
"The surest route to befuddlement in the tech industry is comparing a vertical player, like Apple, with a horizontal one, like Google."
Inside Look at How Netflix Launches an Original Series | TIME.com
Simon Sinek Ted Talk: How Great Leaders Inspire Action
"There's the 'what,' the 'how,' and the 'why' we do things — it's the 'why' that matters."
06:00 "It's not what we sell, it's why we sell."
11:00 "People don't buy what you do, they buy why you do it. You need to talk about what you believe, and  you will attract those who believe what you believe."
15:17 "What you do simply serves as the proof to what you believe. But you must start with the belief."
My first writing job: 'Orange Is the New Black' | Death and Taxes
Seth's Blog: Q&A: What works for websites today?
"Without a doubt, there are far more complex elements to be worked with, more virality, more leverage available to anyone brave enough to build something online. But I stand with a series of questions that will expose the challenges of any website (and the problems of the organization that built it):
Who is this site for?
How did they find out about it?
What does the design remind them of?
What do you want them to do when they get here?
How will they decide to do that, and what promises do you make to cause that action?
If you can't answer these questions, the site is no good."
Sleep-Away Camp for Postmodern Cowboys – NYTimes.com
"Everyone agreed that the Canadians would be tough. They were from Canada's Special Operations Regiment. Recently back from a tour in Afghanistan, they sported combat beards, intimidating tattoos (Revelation 6:8, "And behold, a pale horse: and its rider's name was Death") and the kind of burly frames that come from carrying big guns over tall mountains for weeks at a time. "They look like the dudes from '300,' " a member of one of four U.S. teams said. Another said, "They look like werewolf lumberjacks."
But most eyes were on the Chinese. China had two teams, both from the Chinese People's Armed Police Force. The Snow Leopards were the favorite: formerly the Snow Wolf Commando unit, they were a counterterrorism squad established ahead of the Beijing Olympics. There was a rumor going around that they had been to eight more-specialized competitions and never finished lower than second. (The Chinese maintained this was their first competition.) They marched to the mess hall in formation and did push-ups for fun. By comparison, the American teams — three Army and one Marine Corps, who were at that moment posing for team pictures and smoking cigars — looked like high-school kids on a field trip."
Photo Credit: Valentina Signorelli