Finished Shooting A Web Series and It's Effect on Everything or Nothing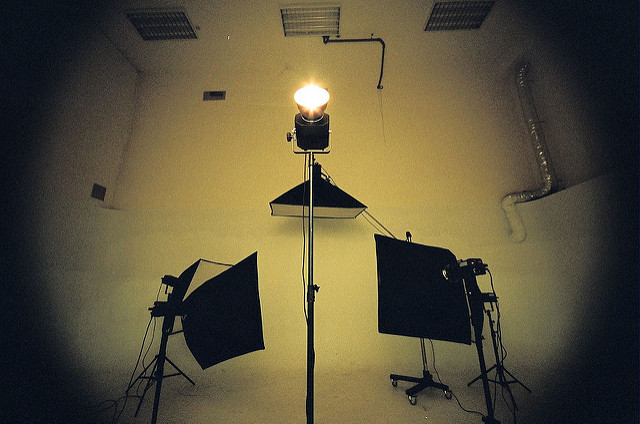 We finished our web series. Three episodes, six producers/directors, 11 actors. It was a fantastic two days:
Here's a List of Barriers
I personally had to overcome to Get To Done:
My distaste for preproduction
My dislike for physical production (and physical labor, for that matter)
Heated 90-minute arguments over whether to shoot 3 episodes or 1 episode
My hang-up over my own failed passion project
Even after smacking around these barriers like they owed me money and reaching a success milestone… doubts linger. It probably stems from my immersion in self-dev (turns out you actually have to apply this stuff — intellectual mitosis it ain't).
Here's a List of My Doubts
I don't necessarily want to be a Youtube Creator. I don't want to compete with kids who've been making webcam movies since they were 6 and told they are unique snowflakes since 4
I don't want to work in a medium where a WB executive can condense a 90-page Youtube Creator Playbook onto a single sheet of paper
Where will this web series fit into my nebulous "brand?" Does it?
If I pursue this, it means sacrificing another pursuit. Tim Ferriss says, "there's more than enough time for the things that are truly important." Comforting on one hand, but on the other: you must be absolutely ruthless in eliminating anything that's not important. Where does this project fall?
It's in the can — now what? Do we post on Youtube or Vimeo? FoD? What's the end goal?
Does this project become the focus of our side projects?
These questions hung me up throughout the process. Taking a hard look at those doubts, though, I realize:
This is My Desire to Find Logic in the Illogical.
Or as Nassim Nicholas Taleb is fond of pointing out, trying to make  connections between disconnected events. Attempting to find casualty where there is none.
Unfortunately, the puzzle pieces of our lives don't align as we move forward. They only slot neatly into place when  looking back. When we study the past, the chain of events appear transparent:
Of course WWII was inevitable! Look at Germany's unrest in the 1920s, the unfair reparations, coupled with the Great Depression and the ramifications that flowed into Europe.
Of course HARRY POTTER was going to sell a more than 450 million copies! And JK Rowling was destined to make more money than God (or £5 every second). (Even Rowling describes her story as one "the press has since represented as a kind of fairy tale resolution.") The book is so good! The world was ready for the Harry Potter phenomenon!
Never Mind Predicting the Future
I can't even find casualty in the greatest experiences of my own life. Looking back , the truly amazing came so far from left field I still don't understand how it all fits:
Doubt Remains
It always will. The trick is not letting it slow us down. Put less priority in aligning puzzle pieces, and more on the fundamentals:
Be yourself.
Take chances.
Work like a mofo.
Create something every day.
"Brand" will follow. All will be illuminated.
Photo Credit: cypherone