What I'm Reading: 3/30/2014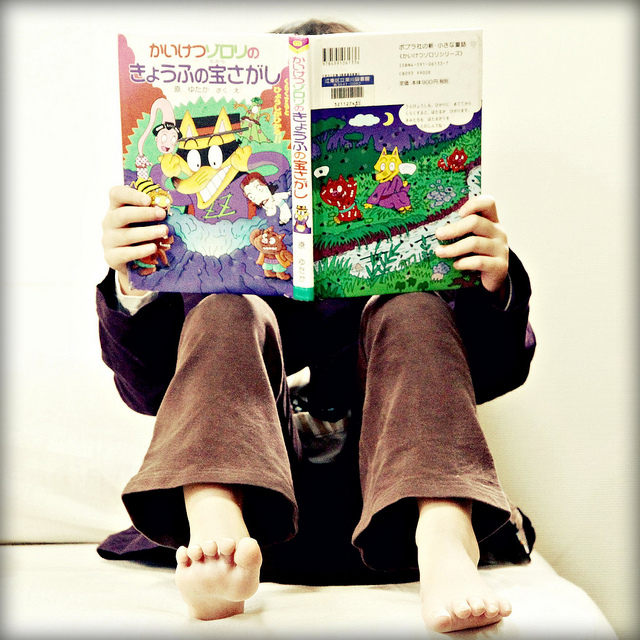 These are the highlights of what I read, watched, and listened to this past week:
For Pleasure
Get Shorty by Elmore Leonard (book)
60% of the way through
Can You Hack Charisma? by Teresa Chin (article)
When she was working on a story for Forbes and felt she had a reason for introducing herself to people, for example, she noticed she would hold an upright stance—more so than when she approached someone at a party. Her personality didn't change, just her internal sense of comfort, and the way her actions appeared to others.

change the exterior first, which will affect the interior. 
also, reframe the interior, and let that affect the exterior.

"If you look at all the notable technology in the last one or two years, they all incorporate social elements," said Joe Cheung, a longtime Silicon Valley recruiter who has worked for companies such as Netflix and Salesforce. (Cheung currently works for Medium, Matter's parent company.) "Nowadays, we expect executives to be on Twitter and Facebook engaging with customers. We want programmers who understand that all apps have a social layer. Everyone in the tech world needs to be expanding their social sensibility."
John McAfee Fled to Belize, But He Couldn't Escape Himself by Joshua Davis on Wired (article)
He keeps his eyes fixed on me and pulls the trigger a fifth time. Still nothing. With the gun still to his head, he starts pulling the trigger incessantly. "I can do this all day long," he says to the sound of the hammer clicking. "I can do this a thousand times. Ten thousand times. Nothing will ever happen. Why? Because you have missed something. You are operating on an assumption about reality that is wrong."
Hollywood/Entertainment
1, 2, 7, 14 – Go Into The Story by Scott Myers (blog)
Read 1 screenplay per week

Watch 2 movies per week

Write 7 pages per week

Work 14 hours per week prepping a story
Entitlement Issues by Neil Gaiman (blog)
George R.R. Martin is not your bitch.

This is a useful thing to know, perhaps a useful thing to point out when you find yourself thinking that possibly George is, indeed, your bitch, and should be out there typing what you want to read right now.

People are not machines. Writers and artists aren't machines.

You're complaining about George doing other things than writing the books you want to read as if your buying the first book in the series was a contract with him: that you would pay over your ten dollars, and George for his part would spend every waking hour until the series was done, writing the rest of the books for you.

No such contract existed. You were paying your ten dollars for the book you were reading, and I assume that you enjoyed it because you want to know what happens next.
Mad Men's Creator: Don Draper Represents American Society by Hanna Rosin in The Atlantic (article)
Read 1 Script This Week
Blogging/Online Business
Behind the Scenes: How the New Rainmaker Strategy Evolves in Plain Sight by Brian Clark
Always be repurposing – most valuable segment in this long (53 min) podcast is from 10:00 to 17:00
3 essential systems for starting an online business | I Will Teach You To Be Rich by Ramit Sethi (blog)
System 1 – Get People's Attention

System 2 – Get people on your list and develop that list

System 3 – System to Sell Your Product
Self-Dev
Win The Crowd by Steve Cohen (book)
pg. 14 – How to practice

Silence
Motionless
Darkness
People practice

pg. 15 – Practice your outs

pg. 16 – Prepare with your knowledge of the audience

pg. 17 – Prepare with your knowledge of the environment – make the environment your own. Shape it to your will.

pg. 25 – think that your work is important

pg. 32 – Rapport can take time. Don't give up. Face the rejection, be mindful of it, and keep going. Be aware that it takes even the best 3x's to build rapport. What seems instant, isn't.

pg. 35 – Shift the compliment — good technique.

pg. 45 – Master or slave? Magician August Roterberg wrote, "The performer's manner should be suave, but not over polite, a mistake made by most beginners…"

Ritz-Carlton chain is renowned for its exceptional service. When employees join the company , part of their extensive training includes learning the cop orate motto: "We are ladies and gentlemen, serving ladies and gentlemen."

pg. 53 – Preparation tactics – "Prepare your body and mind for the big moment."

pg. 87 – More tactics – how to move through a room, how to use a series of three, peaks and valleys, be an ambassador, etc.

pg. 117 – Chap. 9 – Reading People – more tactics, on reading others
Derek Halpern interviews Adam Braun (audio)
Asking for permission is asking to be denied. Don't ask. Do something.

Getting in line vs skipping the line. You still need to get experience.

What his friend Dennis said: nows the time to take a chance. Get the experience.

Look at the people above you and aim for that not what your peers are doing. Balance this with do what they were doing at that level. Protecting is not the same as growing.

We lose the idea of doing extra curriculars. We're just focused on work and money. What are your extracurriculars?

$20 event crowd funding

If your dreams don't scare you then they are not big enough.
– Ellen Johnson Sirleaf
Amanda Palmer: The Art of Asking (Ted Talk)
This didn't hook me until 4 minutes in, on the second listen. Definitely worth the time. Amanda asked for $100K to continue making music via crowd-funding, and make $1.2mm.

Give it away for free but ask for help. And connect with people. Connect with people and they'll want to help you.

"Don't ask: how we make people pay. Ask, how do we let people pay." What she means is: payment doesn't have to be monetary. It could be a couch to sleep on. A bed. A hot meal. A connection. A share.

Photo Credit: M Tk