What I'm Reading: 3/23/2014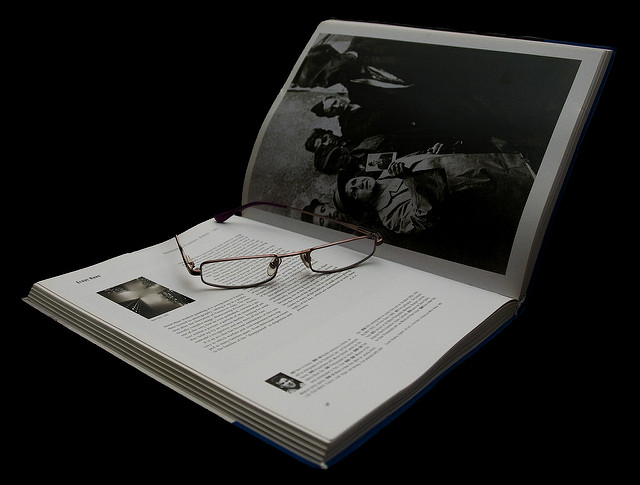 Highlights of my reading, listening, watching this past week:
For Pleasure
Prayers for Rain by Dennis Lehane
The last Lehane book on my list to read.
12 Rules for Learning Foreign Languages in Record Time — The Only Post You'll Ever Need by Benny Lewis
Silicon Valley's Youth Problem by Yiren Lu
In a follow-up interview:

"Can you tell me more about the angst you describe in Silicon Valley? Those of us on the outside might think that angst does not belong in the same sentence as, say, $100,000 starting salaries.

The angst I'm describing has nothing to do with money in the practical sense of buying things and everything to do with it as a proxy for accomplishment, prestige and self-perception. Yeah, $100,000 is a lot if we're just talking about rent and gas money. But is $100,000 enough to make you feel important? To make you feel safe? To make you feel like you're a winner? In that sense, the angst in Silicon Valley is just an extension of the angst at elite schools, where every single year, there is some heartbreakingly promising student who goes off and kills himself."
Inside The Barista Class by Molly Osberg
Serving can be deeply satisfying work, physically and emotionally; I've rarely felt more in my body than on those days when I got the math right, pulled the lever down on the espresso machine as I reached for the next cup, knocked out ninety drinks in an hour. But service isn't considered lesser than other professions because it's less honorable, or even requires fewer skills. I'd love to see a graphic designer take apart each component of an ancient espresso machine for which no manual exists, or watch a fact-checker talk a junkie out of a bathroom without getting the police involved. The knowledge required to read a customer, to justify the processes and origins of that $12 cup of coffee, is just as specialized as knowing what a nut graph is. And, to be perfectly real, this is New York, and America, and the world; just a couple steps up the food chain, we're all serving someone.
Troy Carter: Fired by Lady Gaga and Loving It by Danielle Sacks
Carter is carded as he enters the bar. He positions himself in the back, arms crossed, as the partially empty room populates. The band begins. One of the brothers onstage is shaking his hips, playing a tambourine. Carter's foot taps.

Gaga is busy making her debut at the Louvre, where an artist is replicating a series of famous paintings with the pop star as the subject. But Carter seems content to be here at this joint instead. He could easily take shortcuts–a call or two could probably get the Ceremonies on Top 40 radio or MTV. But like Pop Water, he'd rather this band grow at its own pace. He's working on getting them a regular bar gig until they've earned the scars worthy of a bigger crowd.

"You gotta know what it feels like to be up at night, worried about a problem. You gotta know what that feels like in your stomach," Carter says. "Getting terrible sound at clubs, playing to audiences that heckle, to venues that are half empty, so you know how to adjust to it." Resilience, he says, isn't something he can teach them. Everyone has to experience their own Eve, their own Gaga. Only then do you know how to get back up.
Hollywood/Entertainment
George R.R. Martin Has a Detailed Plan For Keeping the Game of Thrones TV Show From Catching Up To Him | Vanity Fair
Legally Speaking, It Depends: What's a Spec Screenplay? by Christopher Schiller
Netflix: The Red Menance by Danielle LaPorte
Halo of Smog by Dan Nowak (script)
Protected by Law by Marc Dube (script)
Life Below Zero by Bryan Oh (script)
Rosy Red Lollipop (Dexter) by Sean Reycraft (script)
Blogging/Online Business
Content Marketing Smart – Why Your Blog Article is Just the Beginning by James Scherer
Tim Grahl interviews Dan Pink (audio interview)
An exclusive discussion between President of Out:think, Tim Grahl, and our client and best selling author, Dan Pink on how he built his platform.

How to build your speaking platform.
For me, not as effective as Josh Kaufman's interview but still interesting.
You gotta be willing to get out there and ask.

Within 50 miles a book club of 2 or more ppl and I'll come.

You have to give value. More important than fact you have something to sell.
SPI 100 : A Look Back with Two People who Changed My Life with Pat Flynn (podcast)
"Who's waiting to read your material? Who's waiting for you to help them?"

The big take away from this is that… these guys had a lot of fears too. And they went forward and did it.

Pat Flynn took massive action. He'd try one thing and then would try three different things as well. Take massive action and see what works. Give yourself opp to succeed.

Talked about the importance of partnerships.
Starting an Online Business: 3 Dumb Mistakes I Made (And How You Can Avoid Them) with Ramit Sethi (webscast)
It takes time. He's been at this for 10 years.

Mistake 1: Let my critics hold me back – Ramit's Guide to Kicking Ass, gave examples. It took 3 years to get through this.

What if I fail?
What if I'm not as good as I thought?
Why would anyone pay me?

Mistake 2: Trying to do everything

Having too many ideas.
You don't have to get stuck in one thing… but get really good at one thing, and then expand. Pick something for now.

Mistake 3: Waiting to figure it out.
How To Charge What You're Worth by Ramit Sethi (video)
Yes, that's true. Your skills do need to move up. But… even if you're the best, it doesn't mean you'll be able to charge for the best.

1. Master the psychology of language – what did you say? How did they react? The expert fallacy… don't create an encyclopedic approach… you need to approach this from the perspective of their language.

2. Address their hopes, fears, dreams, head-on. For FB, they don't want to know HW, they want… is… what they need is…
Bake this into all the service offerings.
What is making you worried? What do you fear?

3. Become their most trusted advisor.

Jay Abraham – the strategy of pre-eminence. How do you let your client know that you are their sword and shield, that you're protecting their best interests?

As you move up the value-chain, you need to be crisper and crisper about who you serve, and who you don't serve. What you do do, and what you don't.

If they had all the information and resources, and if you believe it's the right thing, then it's my obligation to sell as hard as possible.

4. Teach them to revere your work. Tell them what you're doing. BJ Fogg example.
Why you should Get your Shit Together Before you Make it Big by Mr. Money Mustache
And the overly-scheduled days that come with this lifestyle often leave out the slack that humans require for creativity, growth, and renewal. This leads to "I don't do anything besides being great at my job" syndrome, which is a recipe for long-term unemployment as soon as the next great economic upheaval leaves your particular industry obsolete.
Photo Credit: Zannis Skoulaxinos