What I'm Reading: 3/16/2014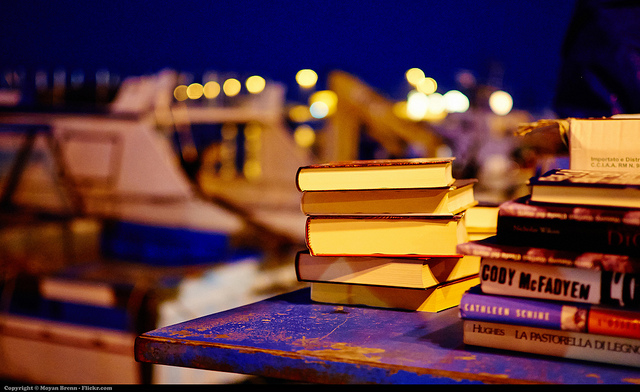 These are the highlights of what I read, watched, and listened to this past week:
Books
Get Shorty by Elmore Leonard
I'm only about 50 pages in.I've been stymied by recent script reading/work, so haven't contributed enough time between work tasks and at night as I'd like. It was tough digging into Leonard's writing at first, but since so many crime novelists attribute him for their style, I've stuck it out and think I'm over the hump. Will probably need another two weeks to finish. 
Articles
The Math of Hit TV Shows by Amy Chozick
Why a Failed Pilot Actually Means Success by Noah Hawley 
How to Get a Job at Google by Thomas L. Friedman
The Man Who Destroyed America's Ego by Will Storr
This article opposes the Generation Me philosophy, which made it worth the read. Took a while to get to that nugget, though. 
Nikki Finke: The Kindle Singles Interview by David Blum 
If you're interested in how Finke shaped Hollywood Journalism, a worthwhile read. Highlights below:
NF: Every weekend you will have people tell you their movie is a hit. No, your movie is not a hit. It was in this many runs, this was the per-screen average, this movie should have made X, it didn't. It cost Y for the marketing, Z for the budget. When you do the numbers, since when is it a one-to-one parity? It's got to be a three-to-one thing to make any money. You gotta know your stuff. You have to be able to instantly analyze things, so that you know when people are lying. They're always going to present everything their way. And I would sit there and say, the movie bombed, people would scream at me. How dare you! This is not true! And I would say, you know what?
I mean, here's the perfect example of how the New York Times lost readers. I was reporting what a joke Ben Silverman was. How terrible he was. And how bad Jeff Zucker was. Bill Carter of the New York Times kept defending them, defending them, defending them. Only the day before they got fired, both of them, did you ever read any criticism of them. Who can trust that paper?
And meanwhile, the lifeblood of actors and writers, not so much the directors, are the residuals. And they're all but disappearing. Residuals are what allow writers and actors to have middle-class lives. Because it meant that they were not just dependent on the work they would book tomorrow. Or if they would book tomorrow. They actually would have income streams that would protect them and it was.
Look at all the superhero movies. Most of the people in those movies were not stars. Marvel was able to get the leads for Thor and Captain America for peanuts! Like, $500,000! Yeah, Robert Downey, Jr. got a big payday but you know, and that's paid off well, but most of those people are earning nothing. It all changed.
NF: CAA used to be very powerful because it had parity between its TV and its movie business. TV was always the cash cow of the agency business and movies were the glamour. CAA was the only agency that almost had parity in its revenue between the two. And they changed from handling an elite group to trying to get everybody. What Ari did, with the merger and now
The growth has been overseas, not in this country. Tremendous growth overseas, and growth for 3D and IMAX. Huge. There are fewer entertainment choices overseas. If you're in China and they're building a bazillion 3D and IMAX screens, and in Russia, where there was nothing before, people are flocking to the movies. You don't get 500 channels of Food Network or whatever the heck. The entertainment business is a fantastic business. There is tremendous money made and to be made, if you can tap into things that people want to watch.
An Interview with Bestselling Author Ty Franck by R.K. Troughton
Ty Franck is a funny guy. 
Scripts
Elasa by Tatenda Mubzi (rewrite) 
The Wild East by Richard Robbins
Left of Boom by Ingrid Escajeda 
Podcasts
New Rainmaker Episode 5: Why the New Rainmaker is  a New Media Producer
Be like Erica. Focus on developing businesses, which means you need to hire people to help you. 
Smart Passive Income 098: Millionaires and Mastermind Groups with Jaime Tardy
Use the "screening technique."

Millionaires invest in themselves
Great information on how to create your own mastermind group. 
Team Coco: Erin Levy's Interview 
Entrepreneurs on Fire: 496: Ramit Sethi will teach you to be rich, 1 dollar at a time
"We are stubborn on vision. We are flexible on details…." ~ Jeff Bezos
If I don't have 5 to 10 new failures to add to the failure tab then I am not pushing myself hard enough. I don't see things as failures. I see them as experiments.
New Rainmaker Episode 6: 8 Ways a Digital Media Platform is More Influential than "Marketing"
New Rainmaker Episode 7 – The Critical Thing You Need to Earn Targeted Traffic – Today, and into the Future 
Sort of an abstract episode, but partly because I was driving while listening:
It took a few listens to get this, but this is the most important thing — you're trying to create authority, and you're helping others create authority. They go hand in hand. So you must both create and curate.
"Sharing cool content is a sign of status on social media. Like, industry info. Or cat video." 
" 'We're now trying to earn relevance amongst an audience, with an audience of audiences.'" 
"Engaging one person, engages their social media audience, and so on and so on. 
People are not only doing you a favor when they share your content, you're doing them a favor by giving them something to curate. Just never take those favors for granted. Consistently create great, relevant content."
"A brand is a promise. 
A personal media brand is a promise of consistently great content from a certain person, on a collection of related topics. It's the digital demonstration of expertise, or authority. And a digital media brand is the platform that becomes known for it's collection of media brands. These are the people who consistently deliver great content. It's the collective authority of those people that make a site authoritative itself. Content is the root social object, but transference occurs to people and companies. The new rainmaker makes this happen. Gary V created simple internet content that turned him into an internet celebrity, while increasing wine sales by $42 M."
Youtube
How to Make Introductions The Right Way w/ Derek Halpern
Seems super simple, but how many people screw this up?
Worth the 3:32 seconds of your life.
Making money online: From a $4.95 ebook to a $12,000 course with Ramit Sethi
Look at the structure of this video. Extremely organized.
Professional looking video and great audio. And new opener
Photo Credit: Moyan Brenn