Workcation Part 2: March 2017 Session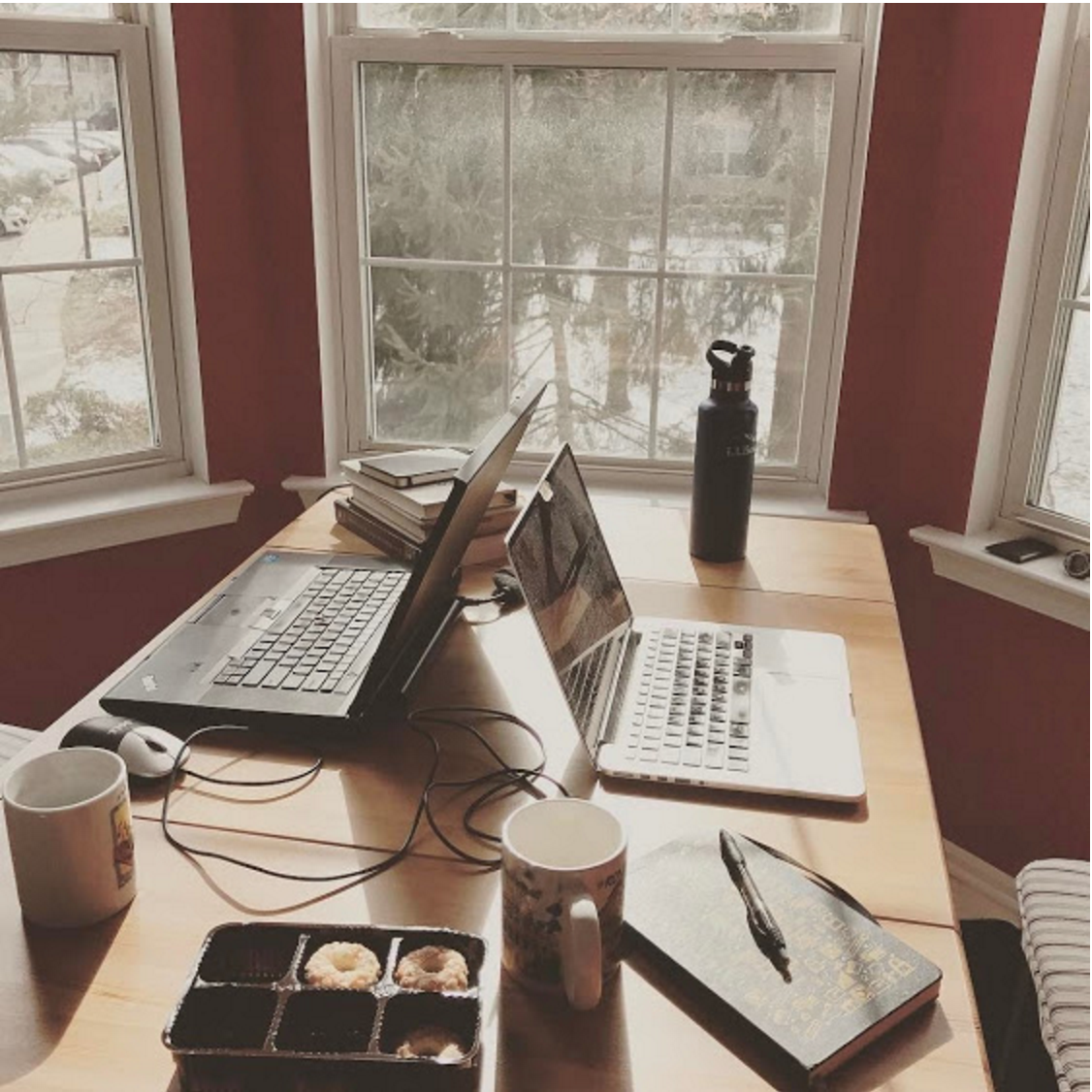 (If you're wondering, I didn't write up Part 1 so you didn't miss anything.)
Brian and I came up with our Workcation Idea while driving back from the Poconos one weekend:
What if every 2 months, we booked a weekend someplace without Internet and cranked out a bunch of work?
No (or at least, limited) Internet. No distractions. Just work for the weekend.
Brian wanted to work on a screenplay. I wanted to work on my online business, ImMovingtoLA.com, and articles and scripts I'm writing for I WIll Teach and GrowthLab.  
It seemed like an awesome idea so we started research Airbnbs. First we looked at places in the Poconos, but realized we'd be spending around $400 on the rental alone. AND we lost 4 hours of work in the commute alone. So we nixed that idea.
Next, I looked at apartments in NYC. Doing Workcation in NYC cut down on the commute time for sure, but it was just as pricey.
I realized we were being pretty fancy about it, and tried to think simpler: How could we do this without spending so much money?
Then, we remembered Brian's sister had a condo she wasn't using (she's abroad). It was fully furnished, had 2 bedrooms and 2 bathrooms. We just had to turn on the utilities. The best part: She didn't have Internet set-up.
It was perfect.
Here's the Workcation schedule:
Friday 10 p.m.
Leave the city, drive to N.J.
Grab a quick dinner

. I ate 3 Jr. Bacon Cheeseburgers, 1 small fry, 4 chicken nuggets, and a small plate of lo mein noodles with beef.  

Go to bed around 12:30 a.m.
Saturday
Start the day around 7 a.m.
Get groceries at 10:30 a.m.

I hate thinking about food when I'm working. I want to know what all my meals look like and when I'm eating. So we bought a ton of easy-to-make stuff. What we bought in no particular order: Rotisserie chicken, pasta, pre-cooked sausage and onions, a pre-made salad, peanut butter, coffee, bananas, deli meat and cheese.

Eat.
Work till 8 p.m.
Have a drink and eat again.

 

Go to bed.
Sunday
Start the day around 7 a.m.
Eat at noon.
Work.
Pack up around 4 p.m.

Clean everything up, leave the apartment better than the way we found it.
Before we go, we schedule the date for our next Workcation.
That's it!
Some basic rules:
Use as little Internet as possible (I use the hotspot on my phone when necessary).
Turn the phone on Do Not Disturb or Airplane Mode.
Talk as little as possible until the day is over.
Get shit done (I added 8 emails to an auto-responder, created images for a recent article, wrote 2 articles, and knocked out some workflow processes I've been meaning to write).