Hey dudes, my name is Christopher Ming. I'm 27 and I live in Los Angeles, CA.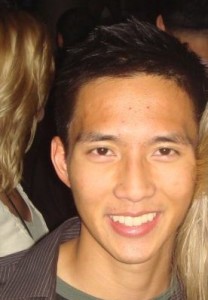 Over the last few years, I've worked in Hollywood learning different angles of the entertainment business: casting, production, literary management (and: intern, bartender, and waiter). Today, I work for author and screenwriter Dennis Lehane whose books include SHUTTER ISLAND, MYSTIC RIVER, and GONE BABY GONE.
Besides working for Dennis, I started a blog in 2013 called Fighting Broke, where I show young people in Hollywood how to build their entertainment careers from scratch by creating immense value with bulletproof habits + deep research.
I believe in showing people how to take control over their personal development and careers with stories of using self-development to create value for others…
…if you'd like automatic updates on those stories, subscribe by entering your email below (it's free, and I hate spam more than you do.)
(Or… you can subscribe to receive posts in your reader by clicking here).
Everyday, we're granted better and better access to brilliant minds who've struggled past greater adversity than us. They explore ideas from time management to starting a new business to the importance of understanding physics. I think it's a waste not to apply it to our own lives, and I curate that application here.
If you'd like to connect elsewhere, this is where you can find me:
If you'd like curated stories on personal development, and how to create value for others, just enter your email below and click "Sign me up!"