Your Visit to Val-Kill, the Eleanor Roosevelt National Historic Site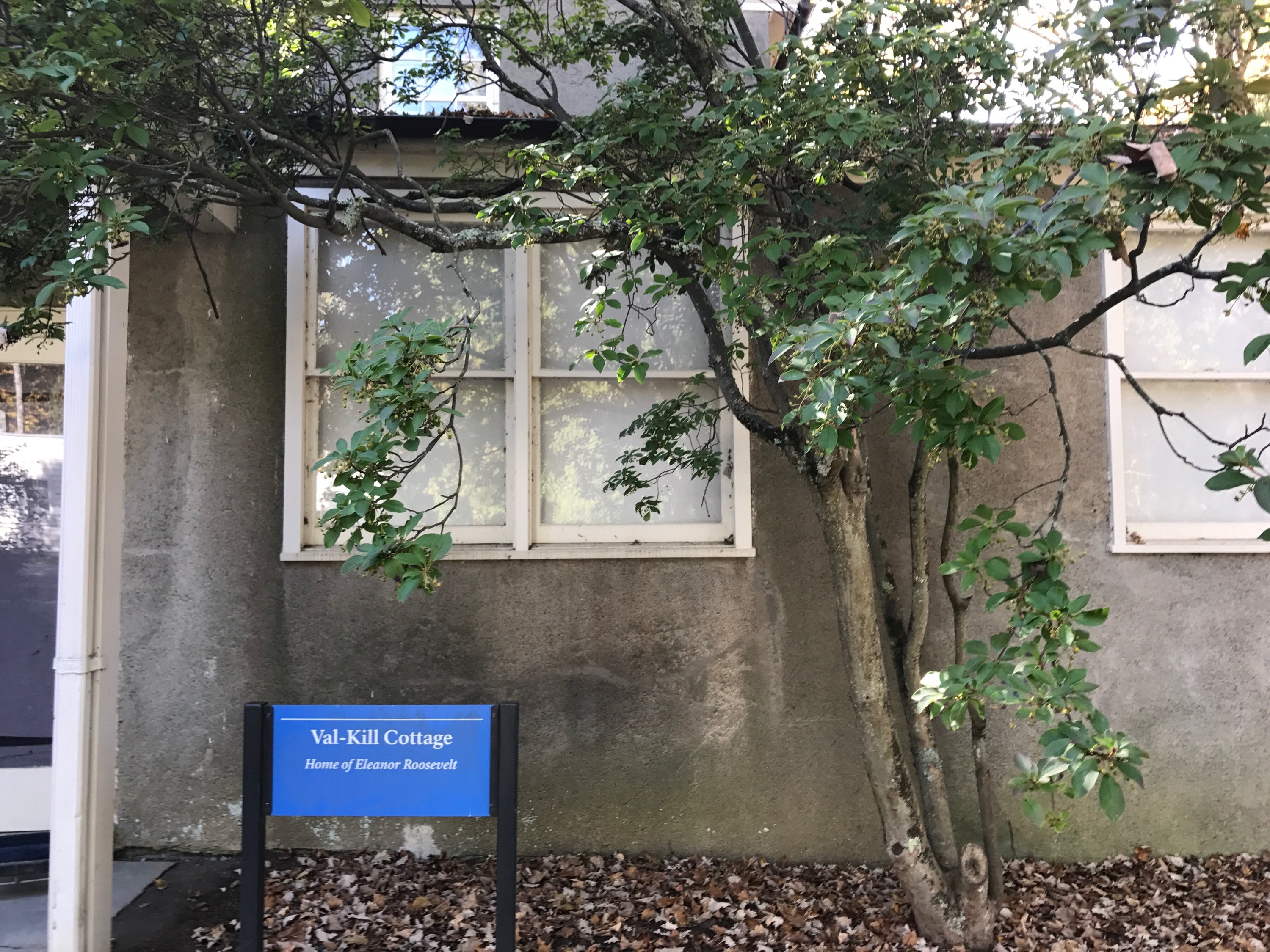 Today, I took a day trip to the Eleanor Roosevelt National Historic Site, the Val-Kill Cottage near Poughkeepsie, NY.
Eleanor Roosevelt said about the Val-Kill cottage: "[This] is where I used to find myself and grow. At Val-Kill I emerged as an individual."
Here's a quick video I shot and cut of the trip:
I went to Val-Kill knowing nothing about Eleanor Roosevelt. As I drove home, winding around the Taconic Parkway, I couldn't stop thinking about her prolific body of work.
Eleanor Roosevelt was a global media company of one, and in a class of her own. She wrote 7,500 syndicated newspaper columns, called 'My Day." She published 6 days a week, from 1935 until the year she died. She also wrote 556 articles, 27 books, and aired 496 radio and television programs.
When staying at Val-Kill cottage, when she wasn't acting as a publishing powerhouse, she took Fala, her late husband's Scottish Terrier, on a one-mile walk every morning. People like Nikita Khrushchev, Shirley Temple, John F. Kennedy, and others made the trip to the countryside to seek an audience with her.
Later, she was unanimously elected to become the chair of the U.N. Human Rights Commission, where she supported and edited the Universal Declaration of Human Rights, adopted in 1948. She called it the most important work of her life.
Some favorite quotes:
"Nothing has ever been achieved by the person who says, `It can't be done.'"
"If you give up, you are abandoning your own principles"
"Women must learn to play the game (of politics) as men do."
"When you cease to make a contribution you begin to die."
"What one has to do usually can be done."